About us
Meet the top team in the Carroll County and South Central PA Area!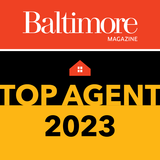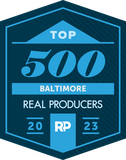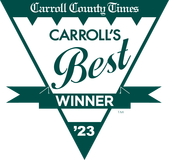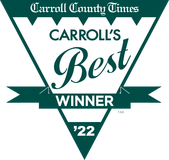 Dedicated to an honest and friendly service
The Elisabeth Yeager Homes and Farms group is a team of dynamic agents who are ready to help you meet your real estate goals across Maryland and Southern Pennsylvania. In addition to our extensive, proven expertise with residential real estate, we also specialize in farm, equestrian, and historic properties. We pride ourselves on direct, timely communication, tenacious advocacy for our clients whether they are buying or selling, and fantastic, custom marketing for every property we represent. We believe that information sharing is vital to a successful real estate transaction, so rest assured you'll never be wondering "what's next?" when you're working with us! With a professional background in digital marketing, our team tailors every listing to appeal to its target buyer, whether a farm facility in Carroll County or a town house in Annapolis, your property will get the exceptional marketing it deserves to be seen by the right buyers as fast as possible.

Consistent, proactive communication
We believe that information sharing is vital to a successful real estate transaction, so rest assured you'll never be wondering "what's next?" when you're working with us!

Customer Service
Unmatched transaction and negotiation experience in both Maryland and Pennsylvania. Full transaction support from pre-list, listing, to contract and closing - we are there every day and every step of the way!

Creativity
If your agent isn't being creative, and tweaking even the smallest of terms to make the offer a win-win for everyone, work with an agent that understands that there are SO many more things than price that factor into a strong offer. We are experts at crafting strong, CREATIVE offers that fly to the top of stack because of the WHOLE picture, not just the number.

Extensive Marketing
Magical marketing from professional photography to custom advertising plans to home staging to metrics reporting, backed by years of full time digital marketing and consulting experience.
When working with us, listening to our client's needs and understanding their personal situation is always a top priority. Buying or selling a house or farm is a big deal - and your agent should act like it! We are here to be a resource, advocate, and take the "transaction" piece out of the transaction so you can move smoothly and comfortably from one chapter of your life to the next, no matter what the reason. Using our vast network of industry professionals, we can support you whether you need an estate lawyer or a painter, and tie the entire process seamlessly together to get your home looking its best to obtain top market value, or strategize with you to craft that winning offer for your dream home.
"Elisabeth and her team are fantastic! As a first time homebuyer I was so nervous. Elisabeth helped me every step of the way and always made me feel comfortable and confident throughout the process. It was such a great experience. Thank you so much, Elisabeth!"
"Elisabeth and her team went above and beyond to ensure the sale of my home in Hanover. My husband and I immediately knew we had chosen the right person. She was knowledgeable and made herself available to answer all our questions and concerns. If you are looking for someone to list your house with,
…
she is definitely your girl. Thanks Elisabeth!"
"Elisabeth was professional, sensible and intuitive as our list agent for our recent home sale. She and her team were proactive in the business transaction from beginning to end making this process as seamless and stress-free as possible. All things that you want your next real estate transaction to
…
be. Very happy we chose Elisabeth! Thank you!"
"Elisabeth and her team were fantastic to work with. They took the time to listen to my needs and wants and prioritize our collective time on the right properties...not just any property. Elisabeth and her team did a great job from first offer through close...they successfully negotiated the perfect
…
transaction. Thank you!!! I would 100% use Elisabeth again!!!"
"We were referred to Elisabeth by a friend of mine who helped her with his home sale/purchase. I can't describe how grateful we are to him for connecting us with Elisabeth's group! From the start she walked us through all the ins-and-outs, counseled us on things we should do to maximize our sale pric
…
e, and really fought hard for us when it came to finding our new place. There were some issues with the OTHER realtor that, had it not been for Elisabeth's tenacity and hard work, I don't think we would have gotten through it. Her entire staff was extremely helpful, knowledgeable and thorough when it came down to closing time. They walked us through everything and made it all quite easy for us. HIGHLY recommend Yeager Homes, whether you are selling, buying or both!"
"Elisabeth and her team went above and beyond for us. We were searching for something very particular: a historic farmhouse with acreage to start a homestead. We are so happy we found and worked with Elisabeth. Her knowledge and perspective was invaluable as we looked at all sorts of properties, from
…
ag taxes, to wells, to the quirks of 150 year old houses. She also sold our previous house in a difficult market, including staging and taking 3 rounds of pictures and negotiating with difficult buyers and HOA officials."
"Elisabeth was more than what we could have asked for in an agent! She was always there for us and answered all of our questions. From our very first meeting, Elisabeth was professional, knowledgeable, and extremely attentive to my needs. Elisabeth took the time to listen to what I was looking for in
…
a home and worked diligently to find properties that matched my criteria. Their expertise in the local market was invaluable, and they provided me with a wealth of information about the neighborhoods I was interested in. Throughout the entire process, she was always responsive, easy to communicate with, and willing to go above and beyond to help me find my dream home. They were patient and supportive, and I never felt rushed or pressured to make a decision. In the end, Elisabeth helped me find the perfect home and made the entire experience smooth and stress-free. I cannot recommend them highly enough and would definitely work with them again in the future."
"The home buying and selling process is stressful as it is, regardless of the agent you choose to work with. We are so pleased we chose EYG. Elisabeth and her team are a well oiled machine (in the nicest sense!) We appreciated Elisabeth's insight and advice in this extremely tough farmette market. Th
…
e entire team's attention to detail was impressive. They moved in lock-step with one another, and communicated every detail to us. We can't believe we found the place we did and truly believe it was Elisabeth's relationship building and persistence with the sellers' that resulted in them accepting our offer. EYG also got our home sold quickly with minimal involvement from us (they took care of all the details)! We recommend Elisabeth highly and would absolutely work with her again!"